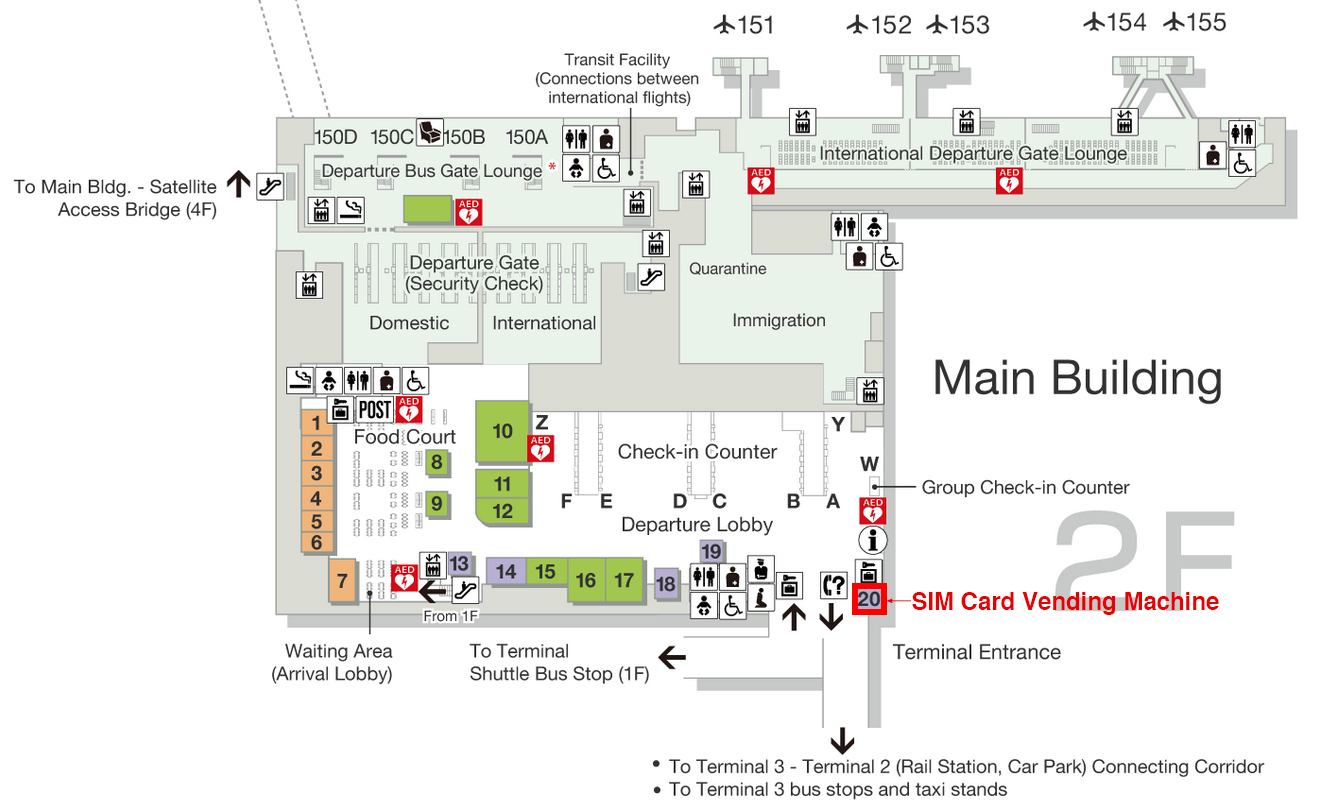 SIM card sales location of Narita Airport Teminal3.
Doorway of Second Floor at the Main Building.
No.20
・SIM Company:U-NEXT
・Type of SIM Card Sold:U-mobile Prepaid SIM Card
・Plans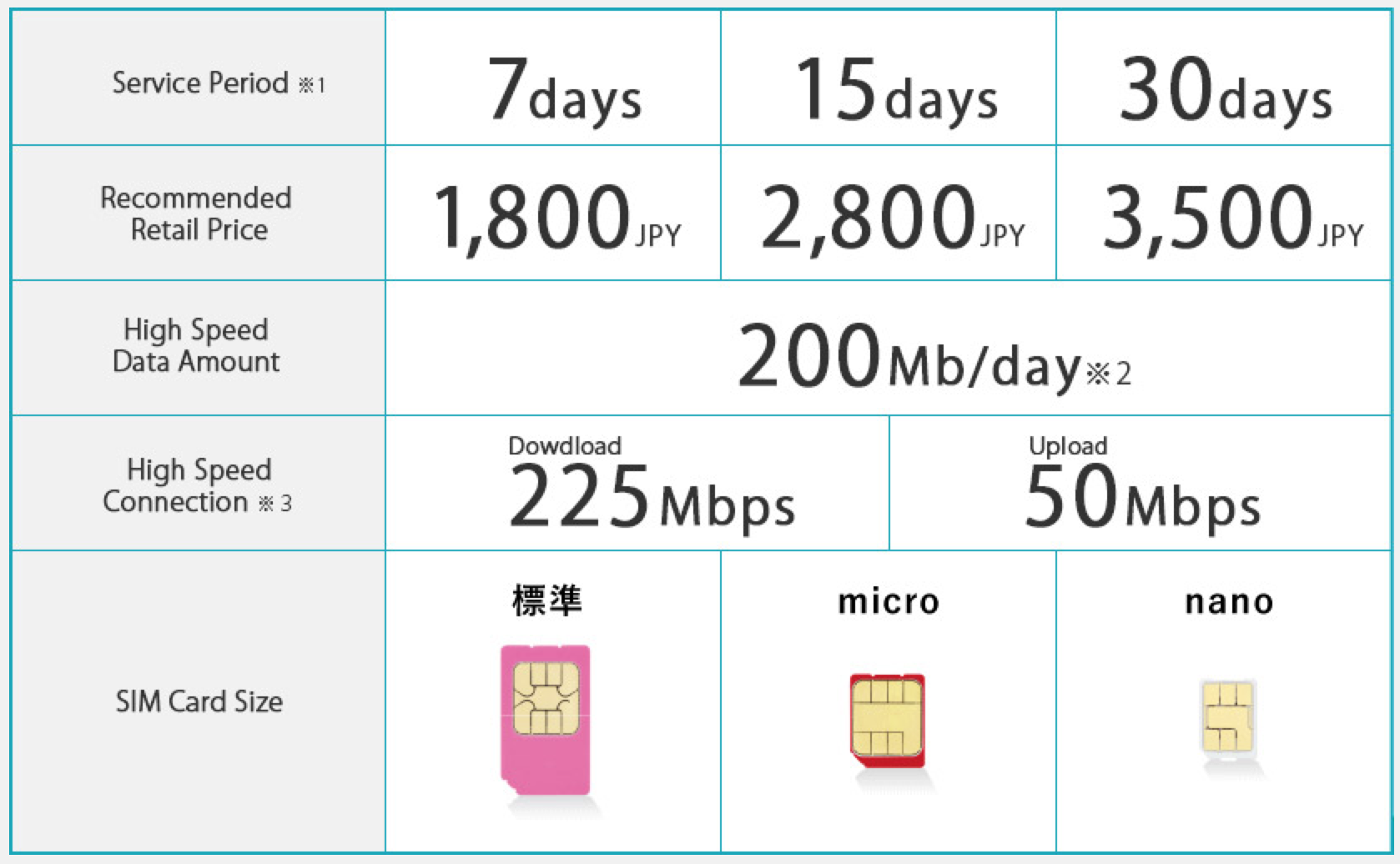 ※200MB/day. Speed goes down to 200kpbs once it reaches 200MB/day until 11:59PM that day. The limination will be lifted the following day.
7days 1,800yen、15days 2,800yen、30days 3,500yen.
The size of the SIM card is three types(normal , micro , nano).
・Settings

Each plan will be automatically cancelled after the assigned service period expires.