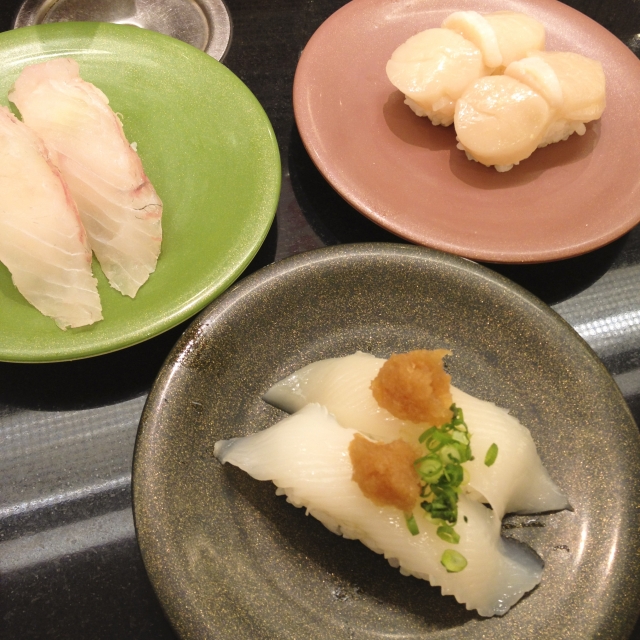 Sushi which is popular in Japan.
Japanese love it, too. However, it is high price when you eat in a normal shop.
Therefore, I recommend belt-conveyor sushi. It is cheap, and the kind is abundant, too.
But I may want you to be careful.

There are shops with different prices depending on the type of sushi and cheap shops such as 100 yen equality on the belt-conveyor sushi.
Judging from a conclusion, please do not go to the too cheap shops such as the 100 yen equality.
The shops such as the 100 yen equality are surely cheap, but are not delicious so as not to be able to compare with the taste of genuine sushi.
The belt-conveyor sushi varying in a price by a kind of sushi is delicious moderately and is reasonable.A price varies according to the color of the dish, and there is expensive sushi, but still is cheaper than a normal shop.
The sushi-go-round restaurants which I like are TORITON and MAIMON-SUSHI.
It is one point here!
Please do not eat sushi turning around in the sushi-go-round restaurant.
Please order a sushi to want to eat from a salesclerk each time.
That can eat fresh sushi!