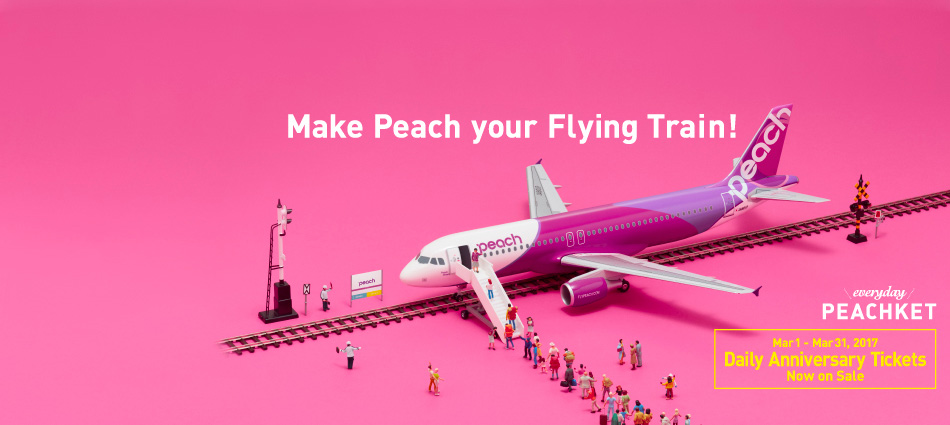 Peach celebrated its 5th anniversary on March 1, 2017.
In commemoration of it, the daily sale will be held in March.
The sale on the third day from 0 o'clock on March 3, today is subject to the Sapporo route.

・The target route and fare
Osaka(Kansai)⇔Sapporo
3,555JPY (Tue・Wed・Thu) 4,555JPY(Mon・Fri・Sat・Sun)
※ One-way fare
※ Fuel surcharge unnecessary, payment fee excluded, airport fee excluded
Sale period: Mar 3, 2017 at 0:00 – 23:59
Travel period: Apr 1, 2017 – Jun 30, 2017
Although it is only one route this time, many routes are sale from now on.
Peach's sale is paying attention in March.
[via=Peach]