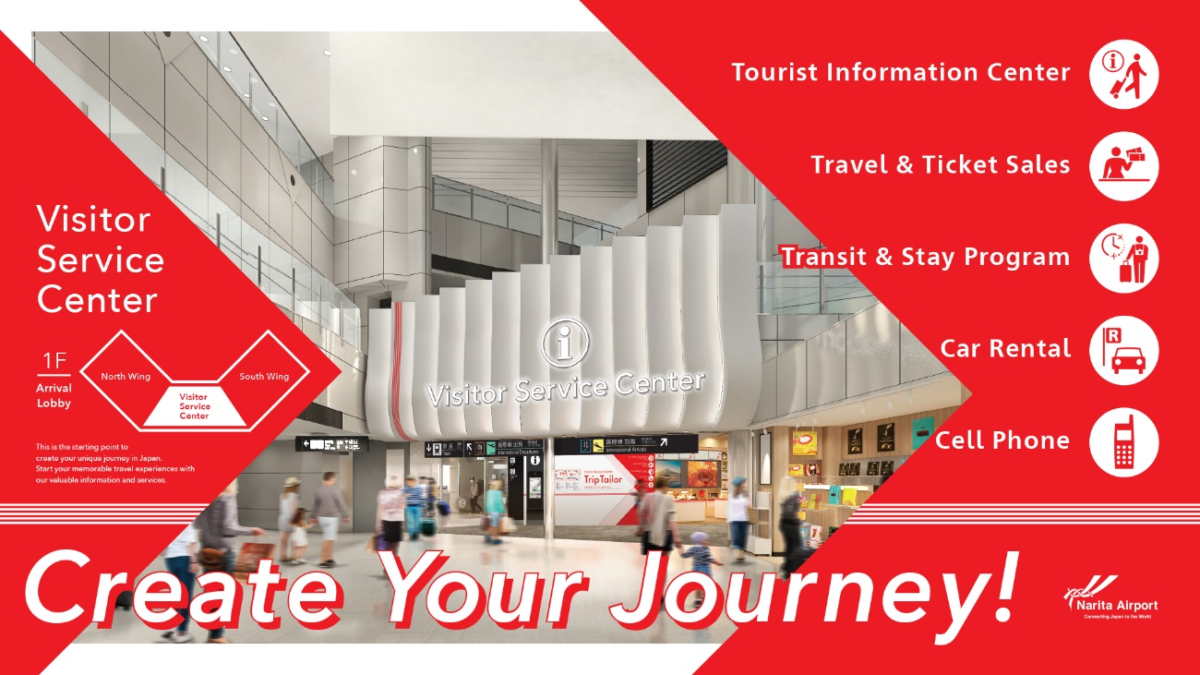 At Narita airport, on August 10, 2017, it opened "Visitor Service Center" on the 1st terminal arrival floor. This is a facility that provides information and services to make your stay in Japan safe and comfortable.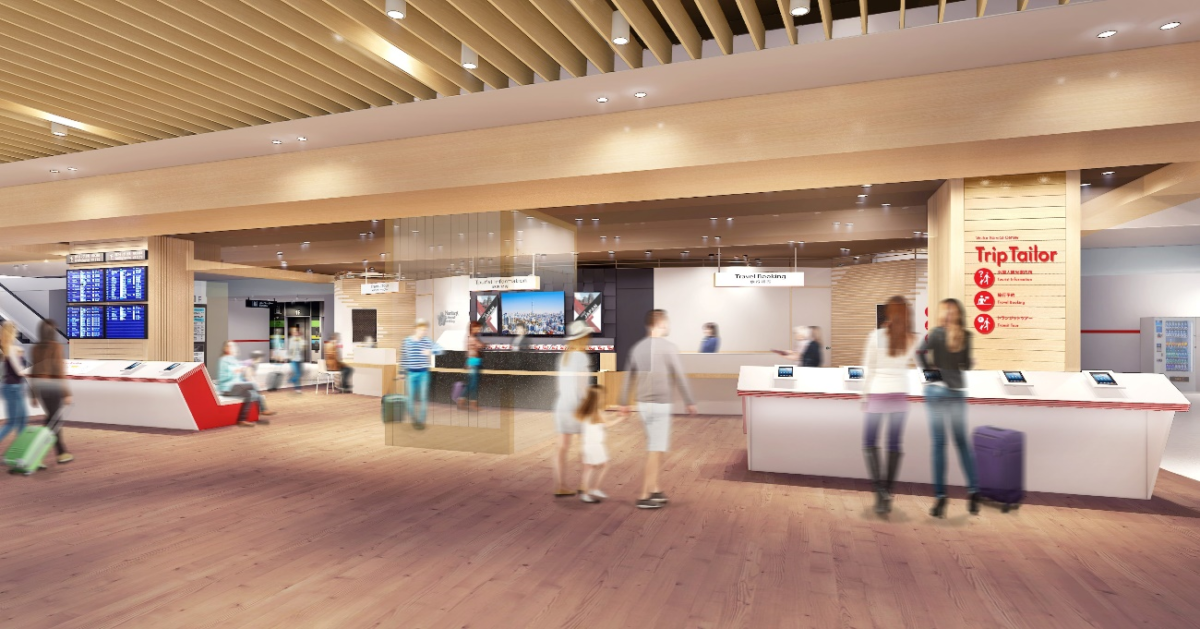 ・Tourist Information Center
Operating hours: 8:00 a.m. – 8:00 p.m., everyday
Provides information on travel in Japan (tourism information) and answers customer inquiries on transport and other matters.
・Travel and Ticket Sales Outlet (JTB)
Operating hours: 8:00 a.m. – 8:00 p.m., everyday
In addition to tour products for visitors to Japan, this counter offers reservations for traditional inns and hotels throughout the country, as well as sales of tickets for theme parks and transport services including JR trains, planes and buses.
・Transit & Stay Program Reception Counter
Operating hours: 9:00 a.m. – 5:00 p.m., everyday
Service for international transit passengers and visitors to Japan staying at local hotels around Narita Airport. Provides free tours by volunteer English-speaking guides with the opportunity of experiencing the natural beauty and culture of Japan. The counter also offers information on fee-based sightseeing bus tours for excursions around Narita Airport.
・Tablet Computer Corner
Using TABIMORI-Travel Amulet-, Narita Airport's hospitality app for visitors to Japan, customers can search for sightseeing, transport and any other information they require. The app also offers currency conversions and guides to train connections as well as information on life and culture in Japan.
■Location of Visitor Service Center
In this time, some facilities are open, and in mid-October 2017 it also open promotional space and brochure corner.
[via=Narita Airport]