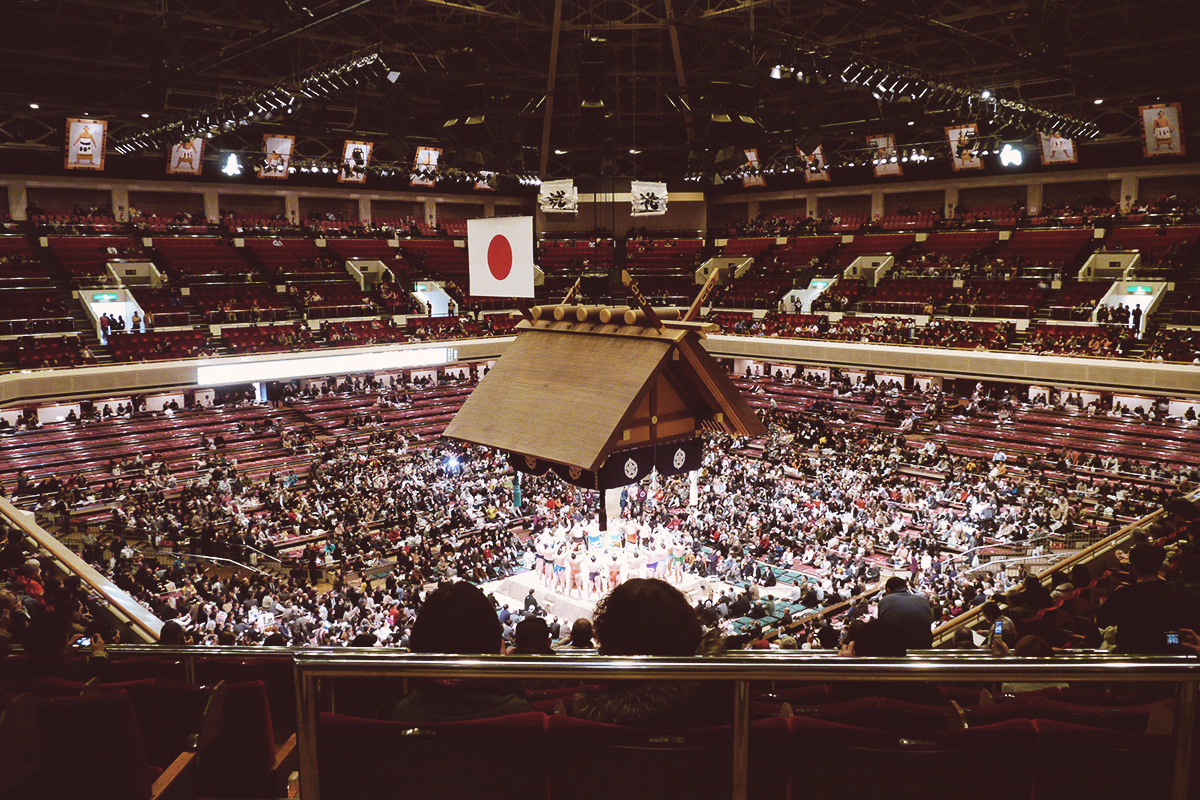 Sumo is an ancient Japanese priest and at the same time a martial art.
Sumo is held six times a year and is performed for 15 days per once.

It is held three times in Tokyo, once in Osaka, once in Nagoya and once in Fukuoka.
■Holding month
・Tokyo:January, May, September
・Osaka:March
・Nagoya:June
・Fukuoka:November

■Holding place
・Tokyo:Ryōgoku Kokugikan 1-3-28 Yokoami, Sumidaku, Tokyo
・Osaka:EDION Arena Osaka 3-4-36 Nanbanaka, Naniwa Ward, Osaka
・Nagoya:Aichi Prefectural Gymnasium 1-1 Ninomaru, Naka Ward, Nagoya, Aichi
・Fukuoka:Fukuoka Convention Center 2-1 Sekijomachi, Hakata Ward, Fukuoka
■Ticket Prices
This is a price of Tokyo of January, 2017.


The above is the price of Tokyo Ryōgoku Kokugikan, but it is similar in other ones.
The cheapest seat is 2,200 JPY in the second floor last line unreserved seat.
The most expensive seat is 14,800 JPY in Ringside Seats.
※Per person price
It is expensive so that the sumo ring is near and becomes cheaper so as to be far.
Box Seats is considerably small, Chair Seats can sit down relaxedly.
The recommendation is Chair Seats A, you can look around the whole from the top.
If you want to watch nearby, Ringside Seats is recommended.
As of December 2016, Sumo was popular in Japan, the tickets of January sold out. Please make a reservation early in case you watch.
[via=SUMO KYOKAI]