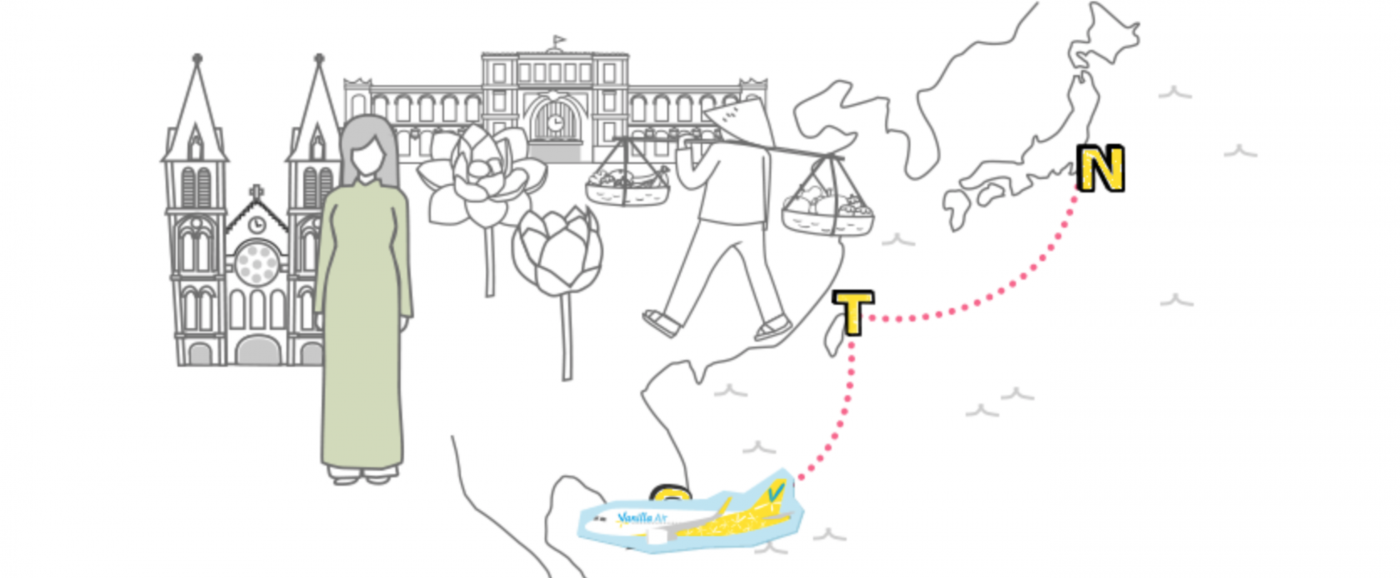 Vanilla Air went into service to Taipei ⇔ Vietnam / Ho Chi Minh Line from September 14, 2016.
Flight of 1 day round trip.

■Time Schedule
Taipei→Ho Chi Minh


Ho Chi Minh→Taipei

Ticket price is TWD 648〜.
Vanilla Air sells the airline ticket of the Tokyo, Osaka⇔ Ho Chi Minh via Taipei.
Ho Chi Minh is the Vietnam's biggest economic city and in late years is the place where development is remarkable.
[via=Vanilla Air]