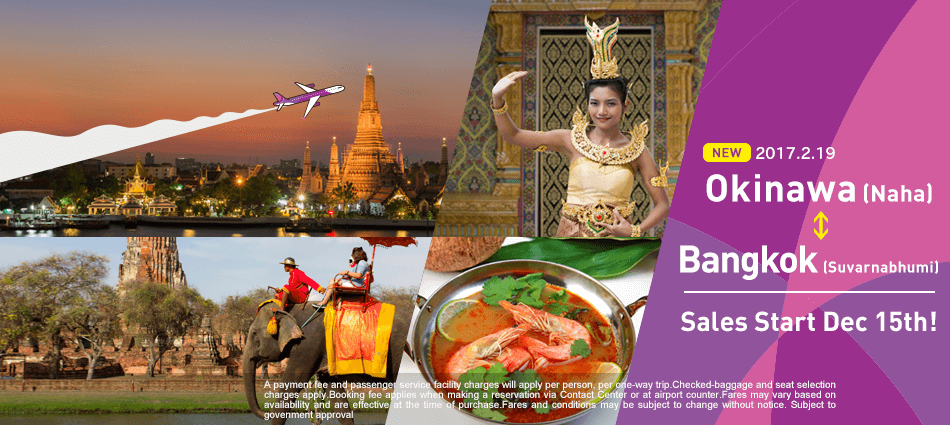 Peach goes into service to Okinawa ⇔ Bangkok route newly from February 19, 2017.
The airline ticket is release from December 15, 2016.

■Flight Schedule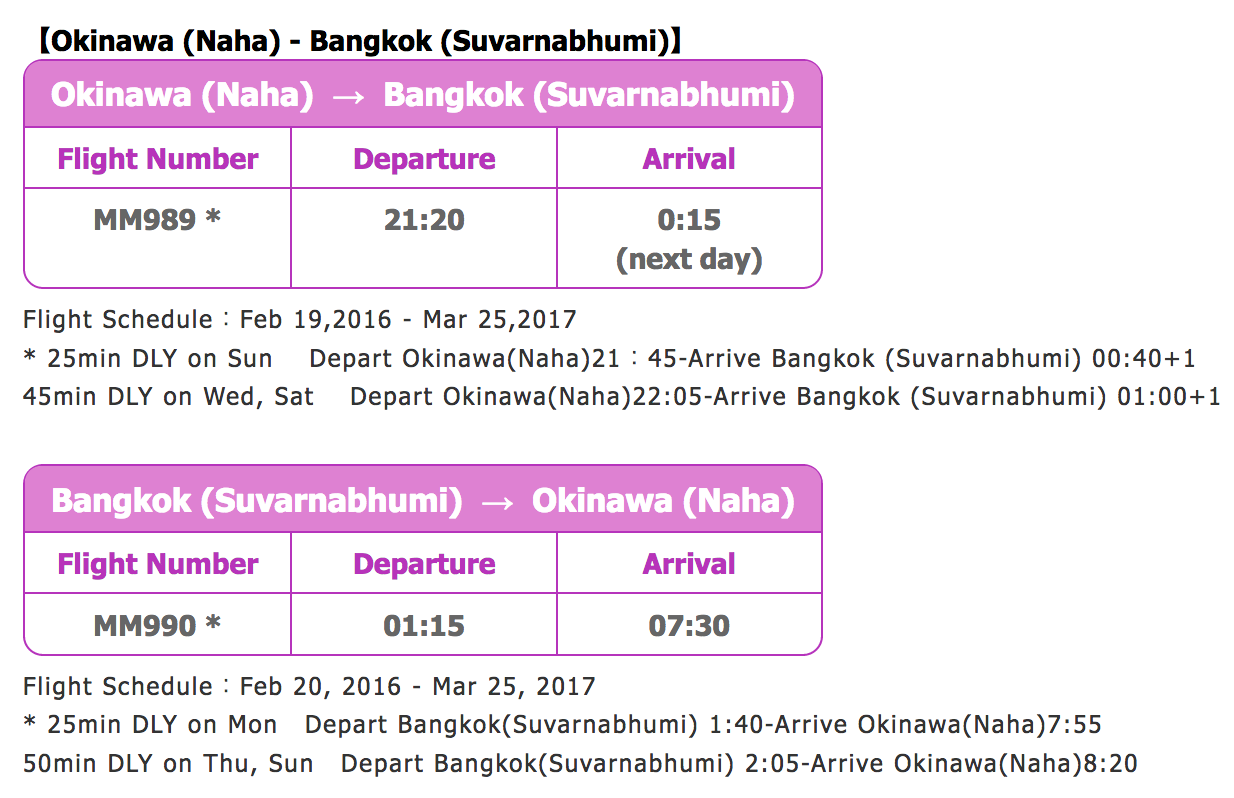 Operation is one flight per day, fare is 9,980 JPY〜 for one way.
Peach will make full use of Naha as a base airport by the first flight of Thailand route.
Bangkok has two airports, Don Muang and Suvarnabhumi. It is not a Don Muang Airport where many LCCs are in service, but it is also in service to Suvarnabhumi Airport where a major company is in service.
[via=Peach]