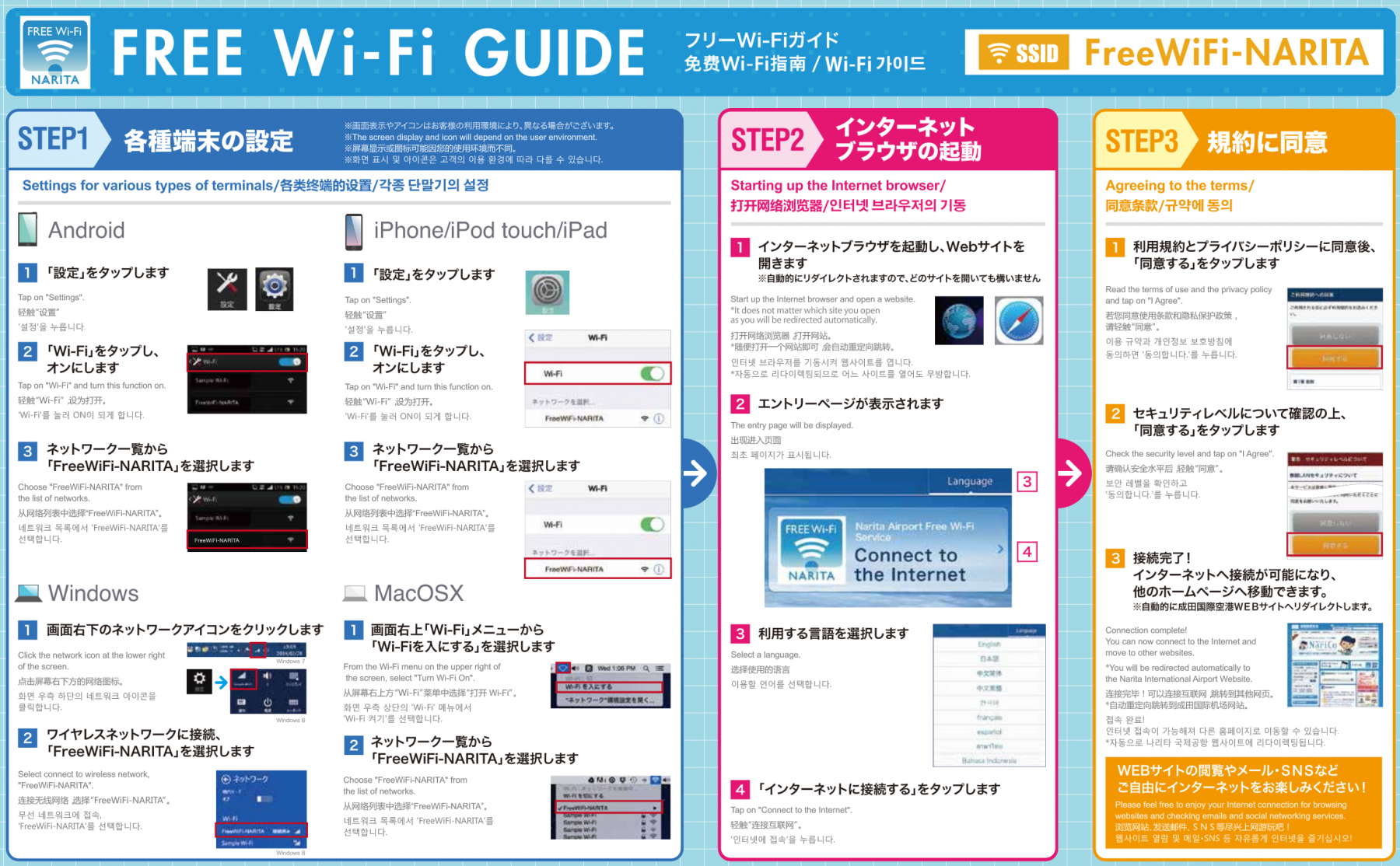 Customers with their own laptop or smartphone, etc. can make use of Narita Airport Free wireless LAN network throughout Terminals 1 and 2 and 3.
Access procedures are as follows.
1.Select the network, FreeWiFi-NARITA, on your laptop or smartphone.
2.Launch your internet browser.
3.Follow the instructions on the screen to connect to the internet.
※This service does not use security measure such as WEP key.
[via=Narita Airport]