■Characteristic of Japanese LCC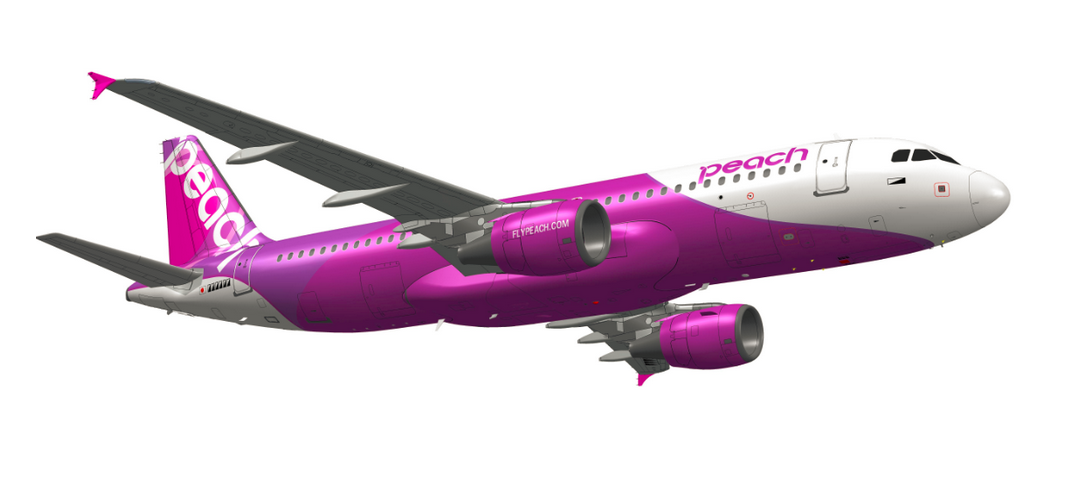 Five companies of Peach, Jetstar, Vanilla Air, Spring Airlines, AirAsia go into service for Japan domestic routes.
Peach and Vanilla Air are a Japanese company, Jetstar is an Australian company, Spring Airlines is a Chinese company, AirAsia is a Malaysian company.
・The companies use the new plane
The companies use the compact plane like 180 seats and use the new plane in consideration of the mileage and maintenance.

・It costs money other than an airline ticket
The companies payment fee is around 6-7 dollars.
In addition, it costs the airport fee depending on a route, too. This is the rate that an airport collects.
・The in-flight service is charged
A seat reservation, checked Baggage, in-flight meal are charged.
・The step space of the seat is narrow
Because a megacarrier makes 166 seats of places, LCC 180 seats, the seat pitch is narrow.The width is almost the same.

・There are many delays, but there is little a flight cancellation
There are many delays, but the flight cancellation rate is almost the same with a megacarrier

・Time is early on the check-in deadline
LCC is early at time on the check-in deadline to take time to get in it. As for the Japan domestic flights, please make 30 minutes ago of the boarding time an aim. As for the international flights, please make one hour ago an aim.
・There is the check-in counter of the airport in the far-off place
There is the counter of LCC in the far-off place at many airports. Therefore LCC reduces an airport fee.
・The safety is the same as a megacarrier
Maintenance and the check of the airplane are the same as a megacarrier.