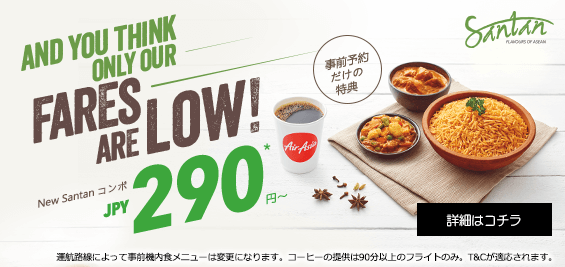 AirAsia started an offer of new combo menu "Santan Combo" from November 4, 2016.
This is a menu with drink, and advance reservations are necessary.
The price is offered for low price of 290 JPY〜.

・Tokyo, Osaka ⇔ Bangkok menu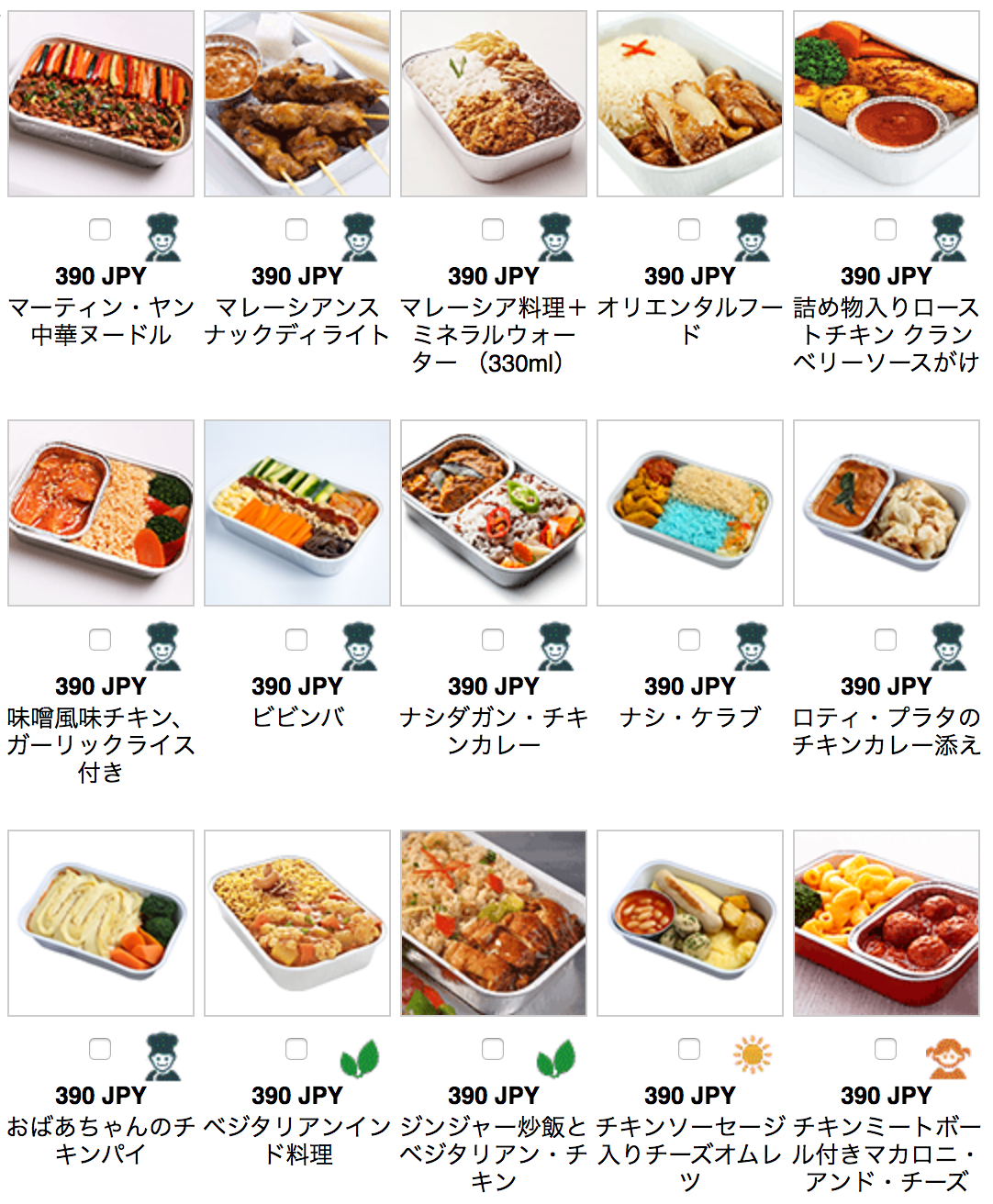 ・Tokyo, Osaka, Sapporo ⇔ Kuala Lumpur menu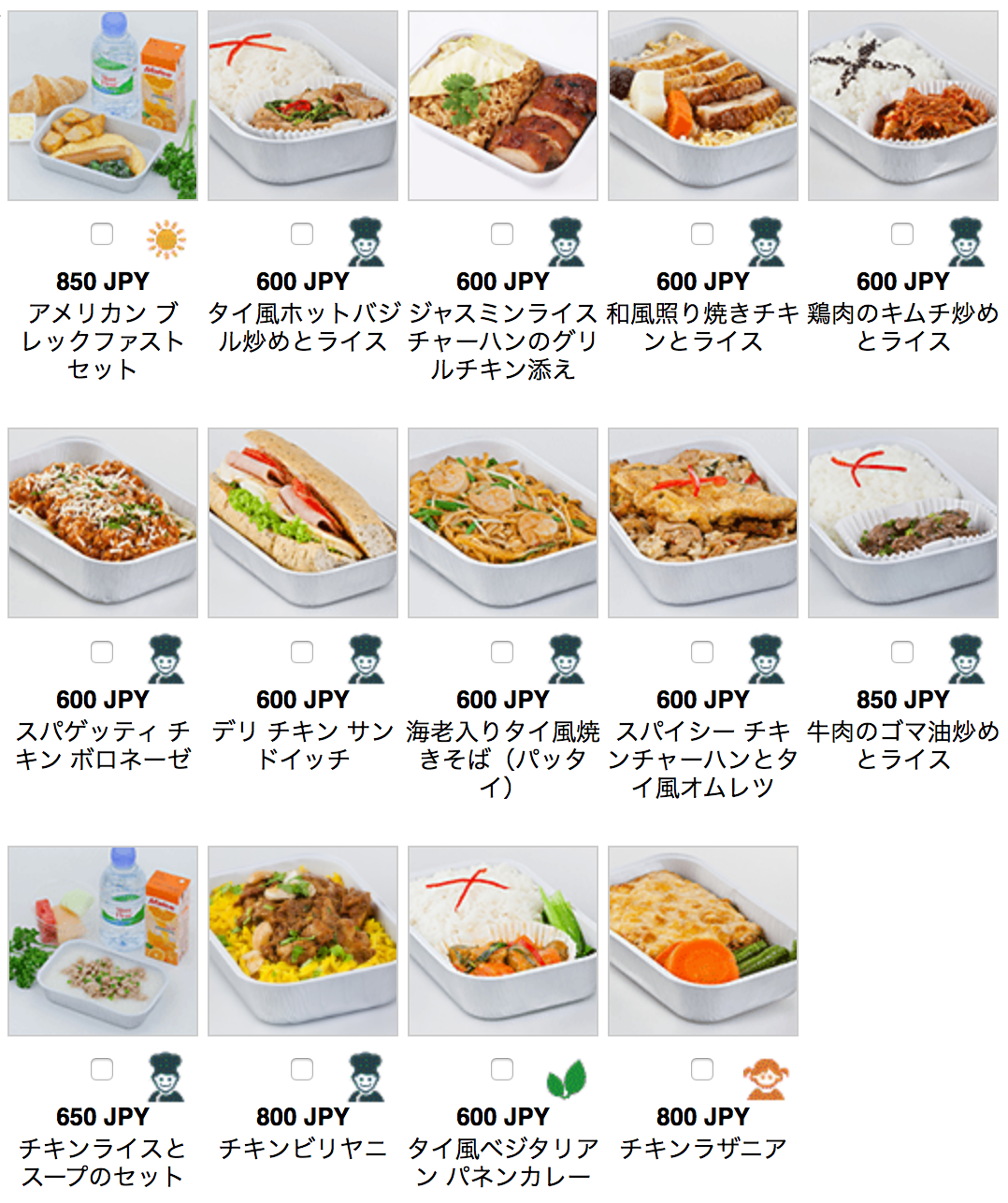 There is not the menu of 290 JPY in the international airline from Japan, but is a low price 390 JPY〜(about US$4).
This has a drink free.
With an in-flight meal becoming expensive by all means, this price is terribly low.
Because the Japanese international airline of AirAsia is a long distance, I order this.
[via=AirAsia]