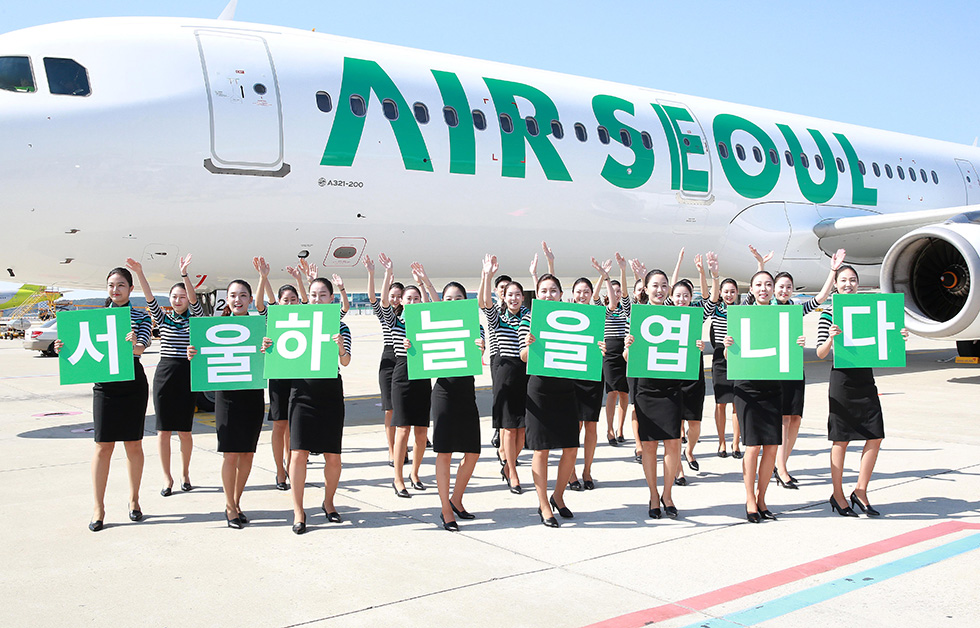 Korean LCC Air Seoul went into service to Takamatsu ⇔ Seoul on October 7, 2016.
It will go into service sequentially in future in the Japanese route.

As for the aircraft used in Air Seoul, the number of seats is 195 seats with an airbus A321-200.
By latest plane, anteroposterior seat distance is wide.
In addition, there is an individual monitor every seat and can enjoy the movie in the plane.
Air Seoul go into service on 10 routes of a Japanese route (Takamatsu, Shizuoka, Toyama, Nagasaki, Hiroshima, Yonago, Ube) and the Southeast Asian route (Siem Reap, Macao, Kota Kinabalu).
It is going to go into service on the Chinese route in the next year.
Air Seoul is characterized by having gone into service in the Japanese local city where LCC does not go into service so far.
[via=Air Seoul]