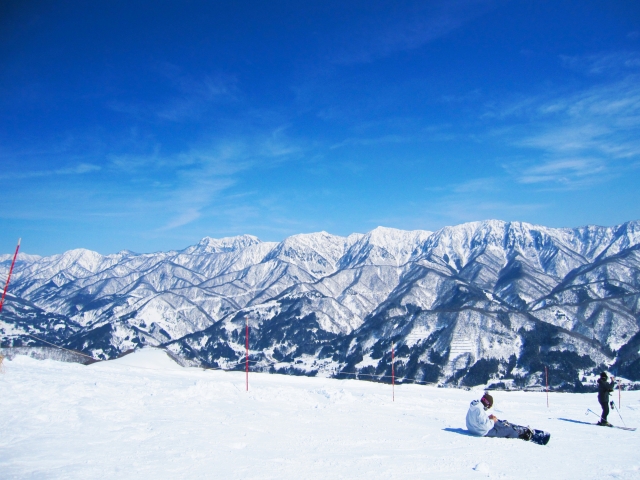 The Hakuba skiing area is one in skiing area top 3 of Japan.
There are many skiing grounds in the land among the mountains of the 3,000m grade.
The Winter Olympics was held in 1998. The hot spring is popular, too.

■Access

Hakuba Tourism Bureau address:Hokujo, Hakuba-mura Kitaazumi-gun, Nagano, 399-9301, Japan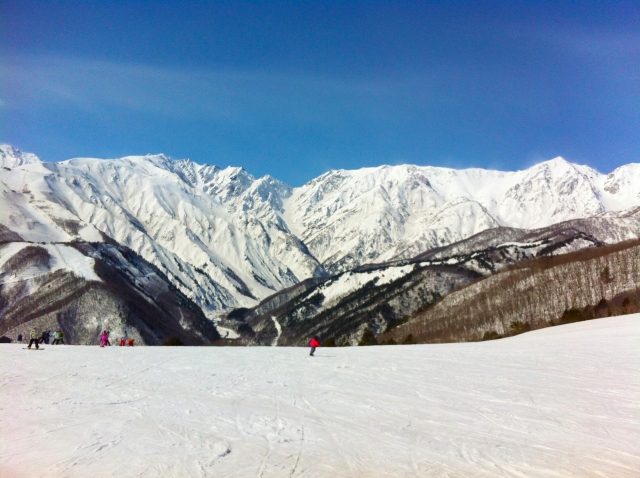 Many skiing grounds are in Hakuba.
I nominate eight in that.
Happo-one, Goryu, Hakuba 47, Cortina, kashimayari, Tsugaike, Iwatake, Norikura.
Because each skiing grounds is near, I introduce access to Hakuba station.
・From Tokyo
1,
Tokyo station ⇔ Shinjyuku station / train (JR Chuosen)
The time required:about twenty minutes
Fare:194 JPY
Shinjyuku station ⇔ Hakuba station / train (JR Super Azusa)
The time required:about four hours
Fare:7,780 JPY
2,
Tokyo station ⇔ Nagano station / Bullet train (Shinkansen)
The time required:about two hours
Fare:7,680 JPY
Nagano station ⇔ Hakuba station / Bus
The time required:about one and a half hours
Fare:1,800 JPY
3,
Tokyo station ⇔ Shinjyuku station / train (JR Chuosen)
The time required:about twenty minutes
Fare:194 JPY
Shinjyuku station ⇔ Hakuba station / Bus
The time required:about five hours
Fare:4,850 JPY
・From Osaka
1,
Osaka station ⇔ Okaya station / Bus
The time required:about five and a half hours
Fare:5,200 JPY
Okaya station ⇔ Hakuba station / train (JR Super Azusa)
The time required:about one hour twenty minutes
Fare:3,340 JPY
2,
Shin Osaka station ⇔ Nagoya station / Bullet train (Shinkansen)
The time required:about fifty minutes
Fare:5,830 JPY
Nagoya station ⇔ Matsumoto station / train (JR Shinano)
The time required:about two hours
Fare:5,510 JPY
Matsumoto station ⇔ Hakuba station / train (JR Super Azusa)
The time required:about one hour
Fare:2,320 JPY
・From Nagoya
Nagoya station ⇔ Matsumoto station / train (JR Shinano)
The time required:about two hours
Fare:5,510 JPY
Matsumoto station ⇔ Hakuba station / train (JR Super Azusa)
The time required:about one hour
Fare:2,320 JPY