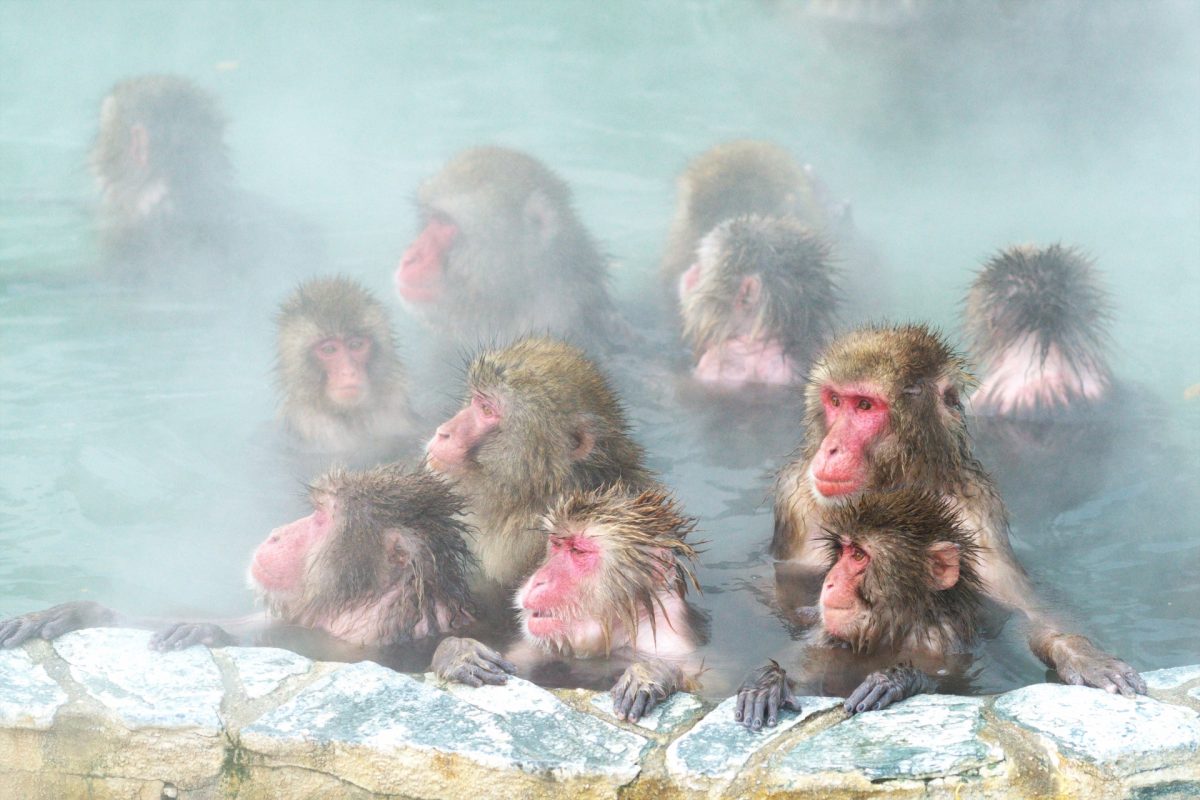 Do you know that there is a place where you can see monkeys entering hot springs in Japan?
The place is called "JIGOKUDANI" and it is in Nagano prefecture.

JIGOKUDANI is located in a valley in the northern part of Nagano Prefecture, with an altitude of 850 meters.
Approximately one third of this year is covered with snow.
In this cold environment, monkeys enter hot springs to warm their bodies.
In JIGOKUDANI, a tourist comes from all over the world as the place that can observe these interesting habits of the Japanese monkey.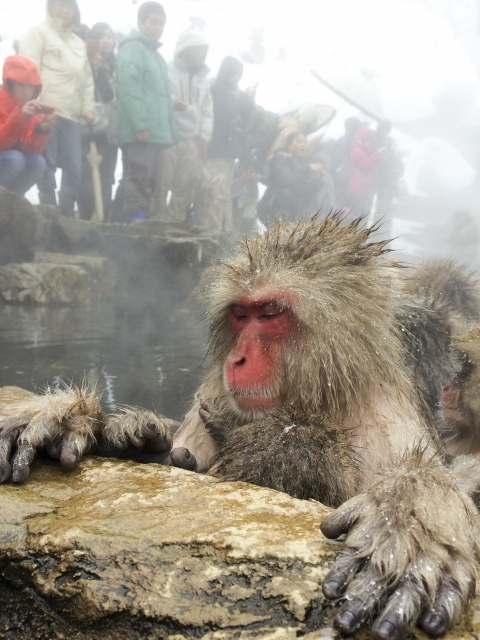 The time when the monkey enters the hot spring is the cold winter season, it will not enter if it gets warmer.
Especially in the fall monkey's behavior tends to be active and irregular.
■JIGOKUDANI MAP

■Access
・From Tokyo
Tokyo station → Nagano station / Bullet train(Shinkansen)
The time required:about one hour 20 minutes
Nagano station → Yudanaka station / Train
The time required:about 40 minutes
Yudanaka station → Kanbayashi Onsen / Bus
The time required:about 15 minutes
Kanbayashi Onsen → JIGOKUDANI / Walking
The time required:about 35 minutes
■Opening hour
・Summer season(generally between April – October)
Start About 8:30 End About 17:00
・Winter season(generally between November – March)
Start About 9:00 End About 16:00
■Admission Fee (consumption tax included)
・Adult:Single ticket 800 JPY, Group ticket(20 more people) 680 JPY
・Child:Single ticket 400 JPY, Group ticket(20 more people) 340 JPY
[via=JIGOKUDANI YAEN-KOEN]