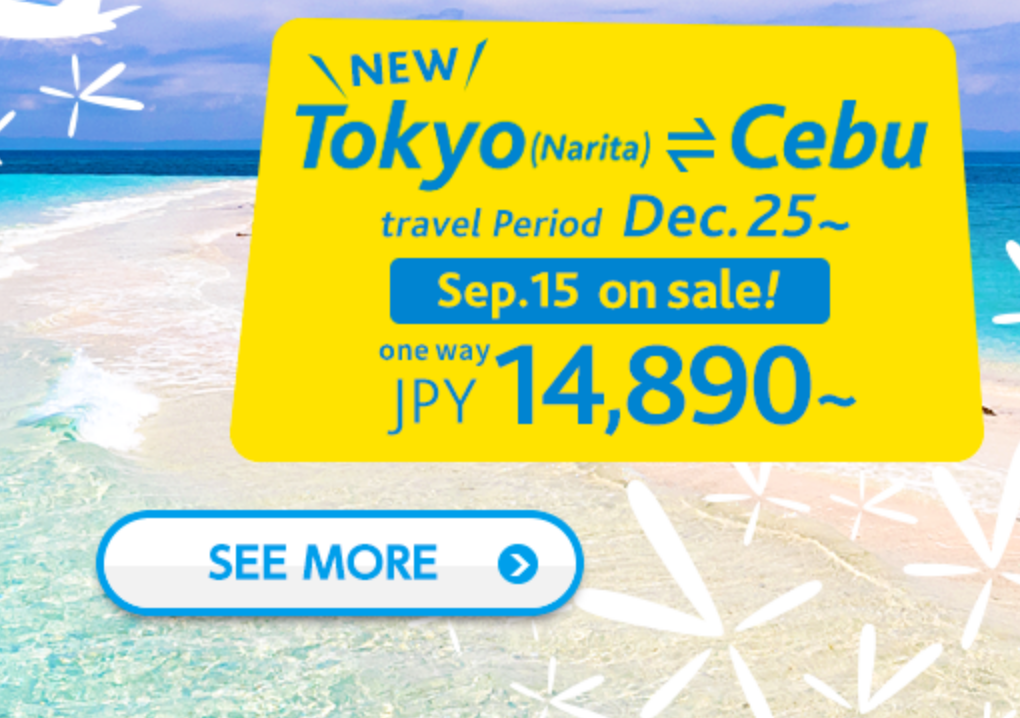 Vanilla Air announced that it went into service to Tokyo (Narita) ⇔ Cebu Line from December 25 2016.
Flight of 1 day round trip.

The price of airline ticket,
Tokyo (Narita International Airport) ⇔ Philippines / Cebu (Mactan Cebu International Airport)
One-way 14,890 JPY〜
※ Fuel surcharge unnecessary, payment fee distinction, passenger facilities fee for use distinction
■Flight Schedule


It is 18:00 on September 15 on the release starting date of the airline ticket.
Vanilla Air is the service in the Cebu line on Christmas of this year.
Cebu Pacific Airlines goes into service in this route, LCC.
[via=Vanilla Air]